Artists
Urban Art Alley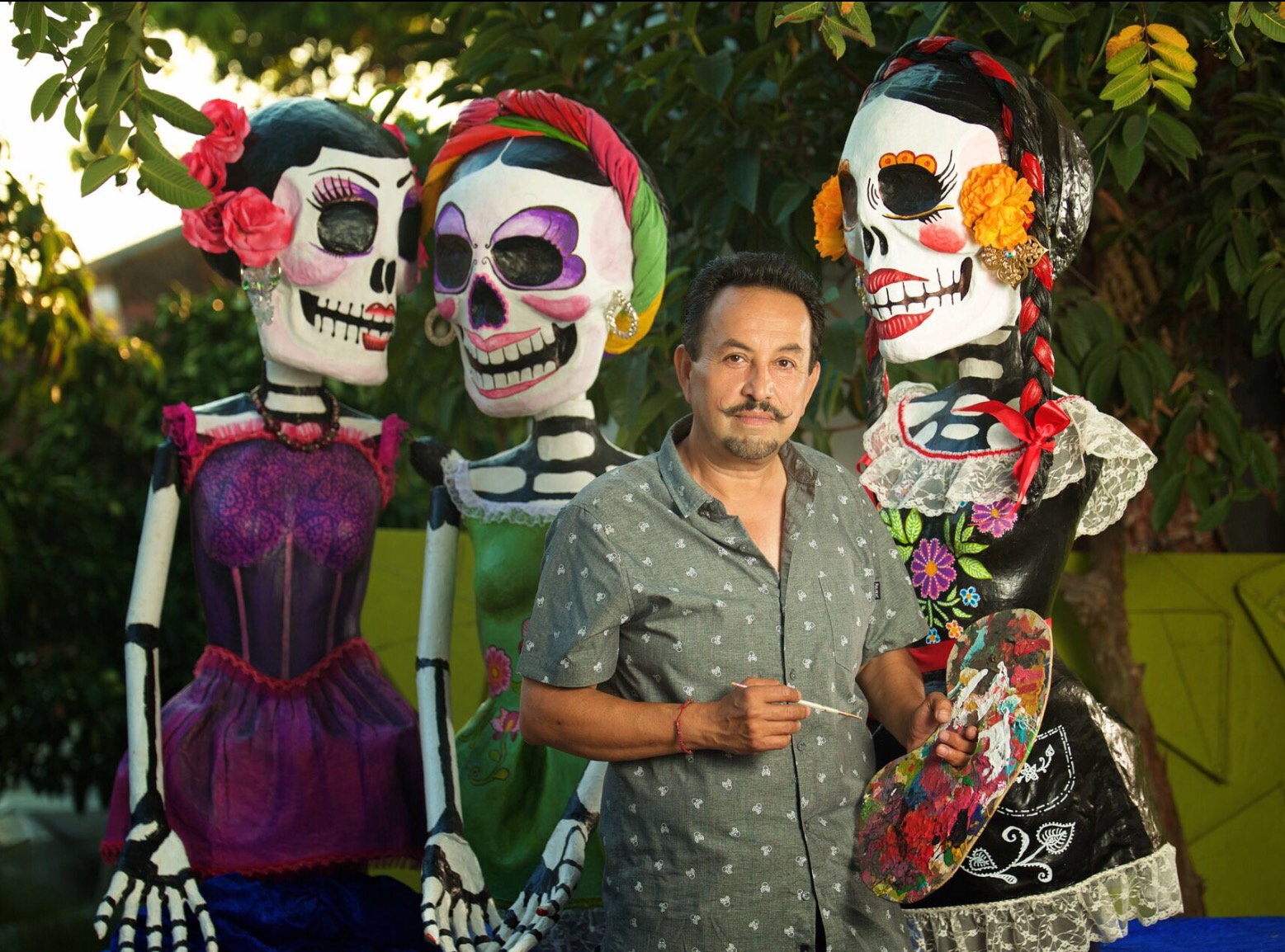 Ricardo Soltero
Born in Nayarit, Soltero has been the scenery director and stage-set designer for the biggest Day of the Dead celebration in the US, which takes place annually at Hollywood Forever Cementery.
His pieces have adorned and colored an array of cultural exhibits, fundraisers and he has transformed ball rooms into magical environments with his paper mache, recyclable material, wood and Styrofoam sculpted works. As well as iron rod sculptures for a flash mob performances at Union Station.
A list of his current and ongoing Project collaborations include: Hollywood Forever Day of the Dead, Meet Me at Metro, 20yrs running play of Friday Kahlo with Sinergy group, 25th Street Theatre set design, Semblanza Latinoamericana, The Autry Muesum, ELA meets Napa, Denver Botanical Gardens, Santa Clarita Day of the Dead, La Vista Memorial Park Day of the Dead, UNICEF's Annual Gala and Metropolitan Fashion SHow.
Soltero's work can be found through the City of Los Angeles, New York, Chicago, and Mexico during different times of the year.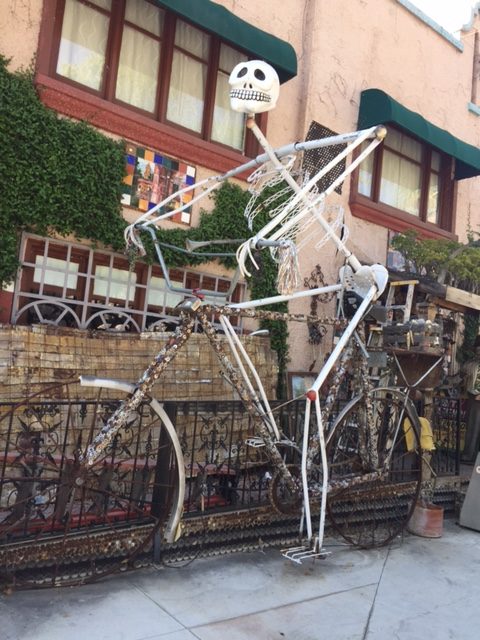 Martin Sanchez
Sanchez is part of an art movement sometimes referred to as "found" art, a school that uses repurposed materials to create mixed media, three dimensional pieces such as collages, posters, sculpture, murals, and other mediums.
Sanchez's works have an intentional lightness and playful exuberance despite their height and weight. His figures literally "soar."
Using the discards and detritus of modern day urban Southern California, Sanchez itnegrates Mexican and American pop culture, Mexican myths and symbolism, his own positive wide eyed world view and his desire to create works of art that incite joy in the viewer.
His work has been displayed at the Riverside Art Museum, the Pomona Art Museum, and the Riverside Dia de los Muertos Festival. Born and raised in Michoán, Mexico, Sanchez has been an artist for the past 19 years. He currently resides in Riverside, CA.